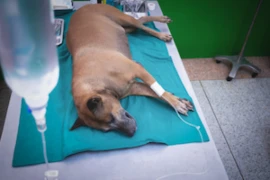 Body Fluid Analysis for the Veterinary Nurse
from 1
€ 24,-
(incl. tax)
Description
In this webinar, the learner will gain a broad understanding of specimen collection, handling and analysis of commonly encountered body fluids including effusions, synovial fluid, and cerebrospinal fluid. This lecture will not cover urinalysis.
Recording from 26 April 2022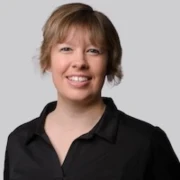 Anneka Pierzga
Anneka Pierzga, BA (Biology), AAS (MLT), MLT (ASCP), RVN, TAA
Anneka completed a Bachelor of Arts in Biology from St. Mary's College of Maryland in 2011, and then went on to train on-the-job as a veterinary technician in Maryland, USA. Since then, she has worked in a wide variety of veterinary clinical settings including small animal general practice, wildlife rehabilitation, biomedical research/laboratory animal medicine and emergency and referral medicine. Over the course of this journey, she discovered a love for the fast and ever-changing pace of emergency and critical care medicine, as well as a keen interest in clinical pathology. This led her to return to university to study medical laboratory technology, and she qualified with the American Society for Clinical Pathology in 2017. Anneka moved to Western Australia and qualified as a Registered Veterinary Nurse in 2018, where she now spends her time split between working as an ECC nurse in a busy emergency and referral centre just outside of Perth along with working as a Nurse Educator for ACVN. Anneka's special interests include emergency and critical care nursing, clinical pathology, transfusion medicine, and the application of critical thinking and passion to deliver high quality nursing care.
You might also be interested in